Field Services
In addition to reclamation, DFS offers a variety of Field Services to aid customers in maintaining equipment reliability.
Emergency Filtration and Water Removal
DFS utilizes a combination of MRU and/or portable equipment with operator to meet emergency filtration and water removal needs.
• No equipment downtime during service (dialysis)
• Production continued throughout service (maintain production goals)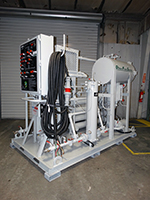 Lube System Flushing
The DFS Lube System Flushing program is designed to effectively remove dirt and other accumulated particles from the critical internal components of hydraulic and lubrication systems. Our ultimate goal is to reduce unscheduled down time at the lowest cost possible.
• New equipment installs (pre-flush)
• Oil change outs (compatibility)
• Equipment modifications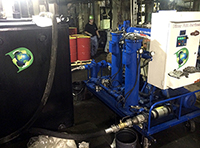 Reservoir Cleaning Service
DFS offers both entry and non-entry reservoir cleaning services. Contaminants accumulate on the bottom of reservoirs, even in systems that have efficient filtration, and eventually require cleaning. Reservoir cleaning is often overlooked in the filtration process and can lead to machine failures due to the reintroduction of contaminants. The DFS OSHA certified confined space entry cleaning team is fully capable of removing the buildup of contaminants from the customer's reservoir to help prevent equipment from encountering unexpected failure.
• Product Change (Filter to spec)
• Oil Removal and Storage (Service or Maintenance)
• Planned or Emergency Outage Service
Before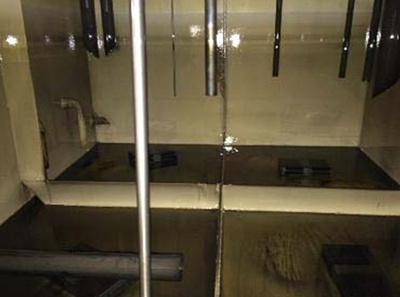 After