Fuel Service Program
Why fuel filtration? To ensure that your fuel is ready for use when the power goes out, minimizing potential downtime to your company. NFPA 110: Standard for Emergency and Stand-by Generators, states that fuel should be tested annually. Dilmar can test the fuel and, based on the sample analysis, make the proper recommendations for your needs. Regular sampling, reclamation, and treatment can ensure that fuel tanks remain compliant with NFPA and ASTM standards.
Basic Offerings
• Fuel Sampling – visual and physical assessment of bottom contamination
• Fuel Reservoir Service – reclamation, polishing, tank cleaning, etc.
• Filtration – dialysis, filtration, and removal of water from the fuel reservoir
• Biocide Treatment – removal of microbial contamination
• Fuel Analysis – independent laboratory analysis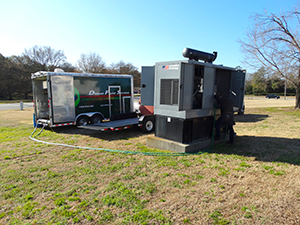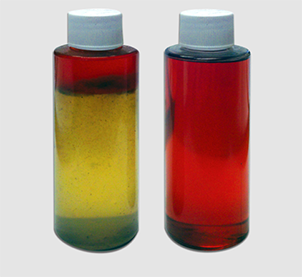 Fuel Testing Details
• Onsite Tank Bottom Sampling:
• Sample pulled from the bottom of the fuel storage tank
• Visual inspection for sediment, water, bacterial and fungal growth
• Diesel Fuel Contamination (DFC) Package:
• Spectrochemical Analysis
• Sediment & Water
• Microorganism Study
• Diesel Long-Term Storage (DLTS) Package:
• Spectrochemical Analysis
• Sediment & Water
• Microorganism Study
• Particulate Contaminants
• Accelerated Stability
Fuel Reclamation Benefits
• Reliability – Fuel Contamination is the leading cause of emergency system power failures. A fuel sampling and reclamation program ensures that the fuel is ready when the system is needed
• Fuel Cost Savings – Fuel reclamation reduces the purchase of new product and eliminates the cost of disposing of contaminated fuel
• Maintenance Cost Savings – Clean fuel in a system ensures continued performance and prevents costly breakdowns, decreases the chance of catastrophic engine failure, and extends fuel filter life
• Compliance – Independent certification of the reclaimed fuel ensures that testing/maintenance records are compliant with NFPA requirements
• Environmental Protection – Reclamation reduces the environmental impact of fuel systems by lowering the amount of disposed contaminated fuel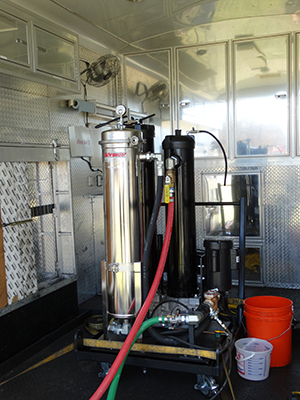 Dilmar will provide an initial tank assessment visit at no charge. This will include tank bottom sampling and analysis and provide recommendations as to how to proceed. If the customer elects to have the independent lab testing done at that point, it would be charged at the predetermined rates. The customer will be responsible for waste generated during the service. Dilmar can supply the open top waste drums for water/sludge removal and arrange waste pick up if requested. It is our goal to assist our customers in all aspects of the fuel filtration process.