Reclamation Services
As part of our Total Fluid Services offering, Dilmar Fluid Services has been providing reclamation to the industrial base of the Southeastern United States for nearly 20 years. Our reclamation service is a cost-effective, efficient, and environmentally friendly way for our customers to benefit from the expertise of our certified Machinery Lubrication Technicians.
Reclamation Benefits
• Total lubricant cost reduction
Reclaimed fluids typically cost 40% - 60% less than new oil
New oil purchases can be reduced by as much as 90%
Lower overall oil cost for the reclaimed product
Lower waste oil disposal charges
• Increased lubricant life
• Reduced waste oil volume
• Approved by oil suppliers and most equipment manufacturers
• Reduced maintenance costs and increased equipment reliability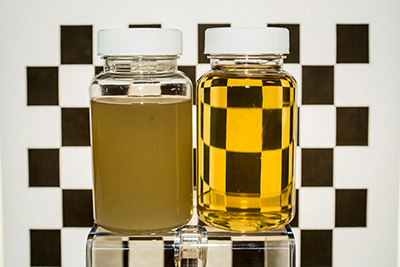 On-Site Reclamation
The DFS On-Site Reclamation Program consists of reclaiming fluids on-site at the customer's facility. This process is a completely self-contained operation making use of one of the fleet of Mobile Reclamation Units (MRUs). A typical On-Site program consists of the customer collecting leaking fluids and storing them in DFS provided tanks. When the oil is collected in volume, DFS will perform reclamation of the fluids at the facility, returning the reclaimed oil to clean tanks for reuse at the customer's convenience.

Off-Site Reclamation
The DFS Off-Site Reclamation Program is designed so that smaller volume customers can realize the same benefits as those using our On-Site program. The reclamation is performed at the DFS facility and is EPA and DHEC licensed. The oil is batch processed and is never combined with any other oil. All oil is tracked by a chain of custody to ensure the integrity of our customer's products.
A typical customer profile consists of the following:
• Annual purchases of 1,000-6,000 gallons (one product)
• Has leaks that can be captured and segregated
• Performs regular lubricant change out (PM)
• Can generate 550 gallons per batch processed (2 totes)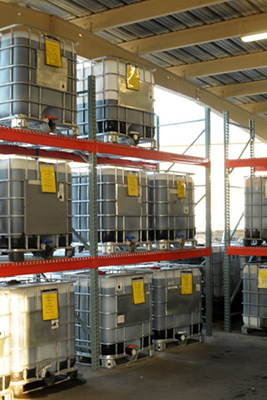 Fluids to Consider for Reclamation:
• Turbine Oil
• Hydraulic Oil
• Quenching Oil
• Paper Machine Oil
• Industrial Gear Oils
• Metal Working Oils
• Other Industrial Oils